The mountain inherited its name from the Korannas (also known as the Abatule tribe) who settled on the plateau during early 1800's.
Natural and cultural history of the "koranna kraals" is still there…
Some potsherds where found on the plateau.
Die eerste piekniek foto by Koranna. Bo in die middle is Pieter Gildenhuys Eksteen gebore 1855. Johan se oupa grootjie foto geneem 1880's.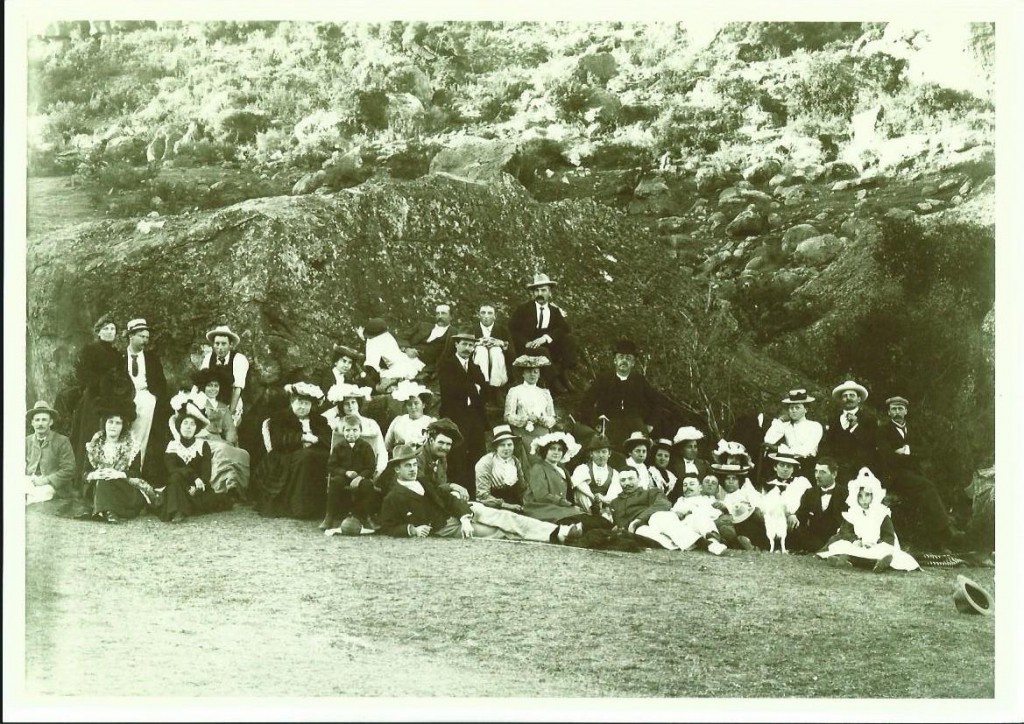 Hierdie is die eerste foto van 'n piekniek na Sondag nagmaal wat gehou was in die kloof by Koranna op die plaas Verlangdedeel.

Winburg Komando ( During Anglo Boer War )
Hierdie foto is van die Winburg Komando geneem tydens die Anglo Boere Oorlog 1901.